Local Dentists Communication
DentalChat is a leading dental technology platform that is using smart technology to help connect people in need of dental care with dentists. As technology is making rapid progress, it is changing health care in big ways. Many people are asking how will local live dental chat and the entire telemedicine industry progress in the coming years?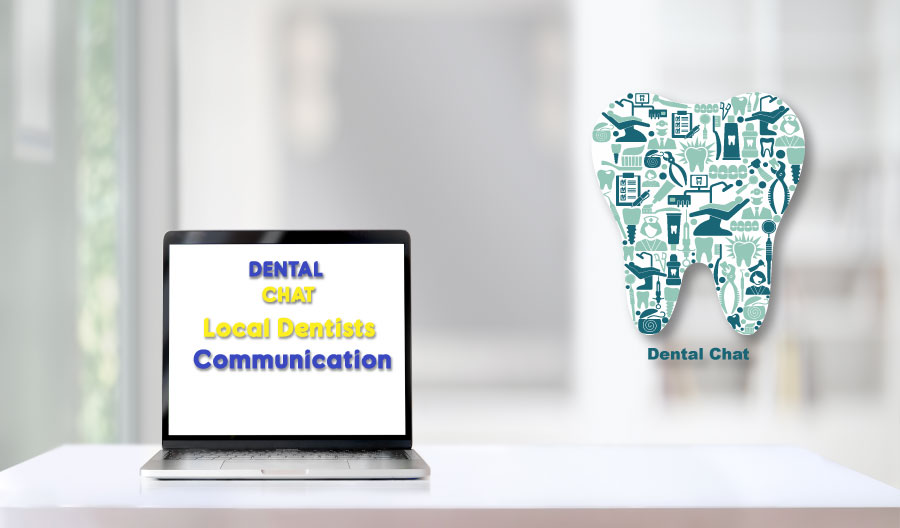 What will be the next generation in health care online technology? One thing is for sure, that the entire tele health care industry is changing health care all over the world in the coming years and decades. Tele dentist health care treatment and information continued growth will be fascinating to watch in the coming decades. As a leading teledentistry platform, we at dentalChat are looking to continue to innovate. Most importantly, we want to help people with their dental care online.
Power of Local TeleDentistry Consulting
As we will discuss, using the best digital technology and best dental communication tools online - can greatly increase patient dental awareness and help local dental practices streamline their dental practice. Many times, local dentists and dental practices can be intimidated with new technology. For Dentists who want to get Best Dental ChatBot, Best TeleDental Technology, they can sign up at DentalChat.
Dental Telemedicine in Dental Care Transformation:
Dental Telemedicine is Transforming Dentistry now in many ways. We are looking at DentalChat.com to better improve Local Dentists Communication Online. One newer innovation in technology is in the health care space. This is termed by many as telemedicine or telemedicine. Tele-medicine for physicians and dentists is increasingly being used by physicians and doctors. We are looking at helping patients using Local Ai Dentistry Messaging and Dental Telemedicine which is sometimes termed as TeleDentistry.
Dental Telemedicine is becoming a useful tool in the dentistry space. We are at DentalChat looking to be the leader in this space. We welcome partnering with high-tech companies interested in the health care space.
Is telemedicine really transforming dental care? To answer this question correctly, we first have to better explain and understand what telemedicine is?
Telemedicine is the use of telecommunication and information technology in providing clinical health care services. In rural communities, telemedicine has been a key factor in overcoming distance barriers and improving access to medical services. At Dentalchat, solving dental problems has been easier with the help of telemedicine. Best TeleDentistry Chat online now, as the technology in the chat and artificial intelligence space is being used to help people with their dental knowledge.
Local Dentists Communication Online
As dentists seek new ways to communicate with patients, telemedicine is required to efficiently and speedily connect dentists with their patients. Many dental patients in rural areas are reluctant in using new technologies to contact their dentists due to their poor levels of information technology (IT) literacy. Instead of waiting for days or weeks for a dentist to travel to a hospital in a remote area and wait for an appointment, telemedicine makes it easier, faster and more efficient to carry out consultations.
One great dental tool offered to best local dental practices - is that they can Add Local Dentists ChatBot onto their dental website. Why do dentists need a Dental Chat Bot added to their website = because it provides real-time dental messaging ability for dentists and dental offices to communicate with their dental patients.
Many remote areas lack stable and reliable internet access, and there are often incompatibilities between the software and the hardware required to provide telemedicine services. In some cases, offering dental services through telemedicine has been a problem due to the absence of ongoing technical support.
There were also problems concerning access to dental records and data security, as well as concerns about a decline in the quality of dental care information received and the accuracy of diagnosis for their dental ailments.
Local TeleDentistry and CoronaVirus Dental Health News
TeleDentistry is rapidly growing with the COVID 19 outbreak. Now TeleDentistry Insurance coverage is starting to happen. Local TeleDentists Online partnering with us at DentalChat.
For telemedicine to expand throughout rural areas, it will require full support from policymakers, the public, and dentists themselves. It will also require changes in our technology infrastructure, rules and regulations will have to change to reflect the new way of doing business. Most importantly, for telemedicine to become more widely accepted and used, dentists will have to prove to patients that such service is capable of resulting in inaccurate diagnoses and cost-saving treatment options.
There are many regions here in the US and worldwide with people who lack access to basic health care services or lack basic dental care services. We at DentalChat.com have made it our mission to help people with their dental care. Now, with exciting new technology - local dentists can communicate with people all over the globe. We look to be the leading dental platform and are looking to network with other health care companies & innovative technology companies. Tele-dentistry information online and discussion with us will continue. New laws are constantly being passed in the US and various states across the US. We welcome TeleDentists and TeleDentistry Companies to partner with us.
On Demand Dental Care And Virtual Dentist Consult
More dental patients than ever are now seeking 24/7 Dentistry On Demand Dental Care - to get dental guidance and local dental answers to their dental questions. Better yet, local dentists can save their patients unnecessary dental office visits.
At Dentalchat.com, it is easy for patients in remote areas and isolated communities to receive dental care from dentists far away. Dentists are linking up easily with patients by phone, email, and webcam. Offering quality service to our users is our utmost priority. Don't wait another minute, sign up now to get started. We are at Dental Chat looking to partner with tech companies in this space.
Teledentistry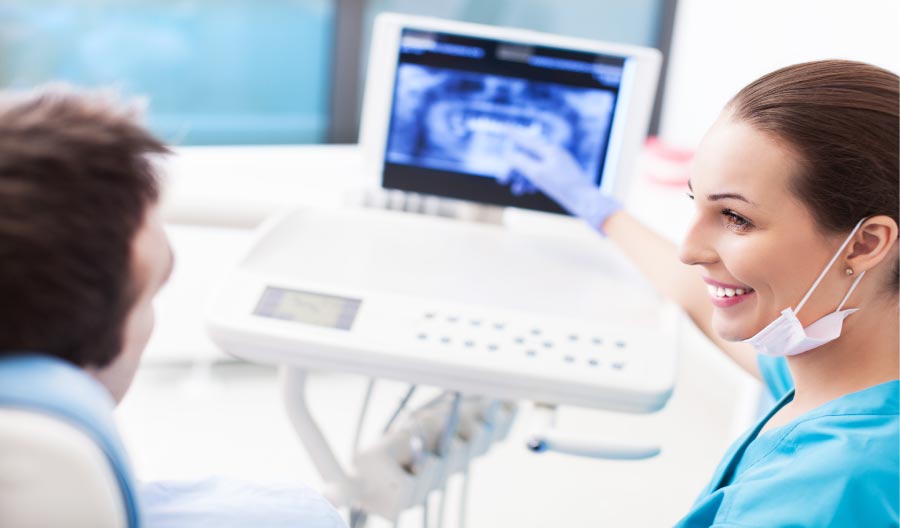 Dentistry, health care, and technology are coming together in bringing exciting local teledentistry or Teledentist technology to people all over the world now. From China to Europe and the United States - Telemedicine is rapidly growing. With it - dentistry is rapidly growing using this technology as well.
The live dentist chat and local live dental chat is expanding. Teledentistry can provide more dental information for people in regions that may have a shortage of local dentists. There are many areas where people are lacking good oral hygiene information and can be better informed about how to take care of their teeth. Hence, Teledntistry and preventive dental care can grow - to provide more dental care information benefits to many areas.
Online Teledentistry Treatment
In conclusion, we discussed teledentistry, telemedicine and the innovation that is taking place in health care. Local Dentists Communication Chat, Dental Telemedicine in Dental Care Transformation and how Dental Telemedicine is Transforming Dentistry now. Local TeleDentists online blogging and more with us. Local Teledentist blog and online dental care messaging discussion in this dental blog. Technology has rapidly made health care better, in many ways.
We are at DentalChat innovating online to help people get better dental care and dental information online. Can be using Local Tele Dentistry Consulting Online now with Live Dental Chat with local dentists. It is amazing to see how the internet has grown in the last 30 plus years. Now more than ever, health care and technology are coming together to help both the patient and the doctor.
We have many people who come on Dental Chat to get more dental information. We welcome guest dental bloggers and those in health care who want to contribute interesting health care content.